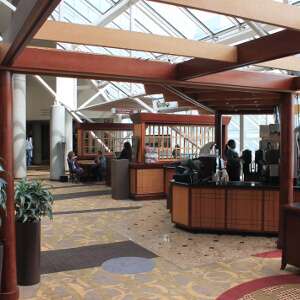 Commercial Design Testimonials
From the very beginning of this project, Betty Ann has been a tremendous help in planning the renovation. She asked what we wanted the jewellery store to become and developed a concept and decor that was perfect for us and our clients. She was invaluable to me as she did so much of the detail work and consulted with contractors, obtaining quotes, sourcing accessories, following up orders and much more. She was always in touch and her recommendations were made with our concept, deadlines and budget in mind. I would highly recommend Betty Ann for not only commercial but home decor consulting to everyone!
We desperately needed a face lift. After seeing the work that Betty Ann had done at another business in the Town we called her. She met with us and listened to what our needs were, spent time at the office taking photos, measuring, etc. and then came back to us with her recommendations. She coordinated everything with the trades people and made the process easy and simple, which was what we needed. The results were great: we have what we wanted and we have received numerous compliments. Thank you, Betty Ann, for a great job!
We are extremely pleased with the final result of the design and decor of Serenity Funeral Home, Wolfville. The way Betty Ann has incorporated the original beauty of the home with a new, fresh, updated look has greatly enhanced the overall appearance. We would certainly use her expertise in the future.
The Welcome Centre is a warm and comfortable space for visitors to be greeted and welcomed to our beautiful region of Nova Scotia... We deeply appreciate your dedication to the project.
Residential Design Testimonials
From our first meeting, Betty Ann understood our lifestyle and the atmosphere we wished to achieve in our new home. She observed our style, colour preferences, and also bought roman window blinds from UK to decorate a living space that is truly us. Betty Anns recommendations helped to make our home building experience highly enjoyable " the result is that our home is truly us! We love its ambiance.



It has been a pleasure working with Betty Ann. Her expertise has made the overwhelming task of renovating our home manageable. Her knowledge and easy going manner helped us put the many complex pieces of our project together. We love the many improvements to our home.
Betty Ann helped us with a complete home renovation. She provided guidance and advice throughout the project ensuring the character of the house was maintained and a consistent flow was achieved throughout. She assisted with the sourcing and selection of a range of materials including paint colours, ceramic tiles, lighting fixtures, bathroom hardware, etc. In particular, Betty Ann's excellent design skills helped us to transform our kitchen from an out-dated, poorly laid out room to a fresh new area making maximum use of available space.